Remember Password
Fill in the required fields to receive again your password in your email box.
Privacy Policy
D.L. 196/2003
The collection and subsequent processing operations of personal data is aimed at the registration site ARGO, which manage them using both paper and computer, ensuring their safety and confidentiality.
At any time you may require updating or deletion.
Statement of Privacy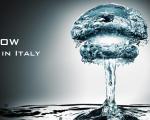 The made in Italy technology is really able to flabbergast: it is concluding the first trial on a...