After the success of the first edition of last February at Rimini Fair, the second edition of the Exhibition Biogas Italy 2016 that will be on Thursday 25 and Friday 26 February 2016 will have Rome as exceptional location, ten minutes from Termini Station, at the Nazionale Spazio Eventi nearby the Rome Life Hotel in order to bring near, not only geographically, the world of the agroenergies to the national policy makers, and explain the people who occupies of climate and energy the world of Biogas, even more.
Biogas Italy is the first event in Italy of international character entirely dedicated to the anaerobic digestion; the edition of this year will be focused on: #Biogasdoneright - COP 21 IN ACTION, an important topic focused on the agricultural revolution that sees as protagonist the biogas world, able to offer new perspectives of growth and development not only in the agricultural world but in the whole Planet by respecting the respect and in response to recent directives Cop21.
The program of Biogas Italy 2016 provides for Thuersday 25 February, the Convention "General States of Biogas 2016", that will involve the biggest national and international experts of this sector, with some meeting moments with the expositor companies during all the day; relatively to Friday 26 February, instead, there will be the annual meeting of the CIB (Biogas Italian Consortium) members for the budget of the year and assessment of the perspectives of the biogas and biomethane sector in Italy.
The 2 days of Exhibition in Rome will have as main objective to establish discussion tables and comparison with and between the experts of the sector, creating a path of sharing of the experiences and of the evolution of the research in the biogas sector, making know the best solutions and technologies by dealing certainly particularly effective cases and by creating an exchange network about the more efficient practices to be implemented.
For further informations and registrations, it is possible to surf the website: www.biogasitaly.com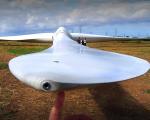 The European Union has surpassed 100 GW of wind power, the wind is now producing much electricity...