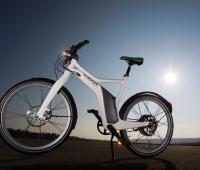 Purchase of electric pedal assisted bicycles with new municipal contributions
Please note: past event
Citizens of Verona that want to buy an electric pedal assisted bicycle can do it starting from Monday 4th July, the startup day of the new municipal contributions for which the deputy Enrico Toffali declares
"Following a specific amendment received during the approval of the 2016-2018 Budget Forecast it was allocated the sum of 20 thousand euros to encourage people who want to buy an electric pedal assisted bicycle, a confortable and eco-friendly transport, very useful for getting around town. For this first call for proposal, intended in particular to residents in Verona, it was committed the sum of 15,000 Euros".
Citizens of Verona can benefit of this municipal contribution with partially cover the cost to the beneficiaries, amounting to EUR 250 for each bycicle.

In order to enjoy the 250 euros (without over exceed hte 50% of the totla price VAT included) it is necessary to have the following requirements:
be natural persons residing in Verona
were not beneficiaries of similar municipal contribution paid in previous years for the purchase of traditional or electric bicycles
undertake not to make any changes whatsoever to the medium
keep the property for at least a year (for this purpose will be required to show the bicycle by the competent authority).
Citizen can book the contribute through the "Booking System" available on the website of the Municipality of Verona or at the offices of the Environment Directorate in the days and during public opening hours. If the procedure will be successfull, a booking receipt will be issued.
Within 2o days from hte booking date, citizen has to transmit to the Municipality of Verona the documentation necessary in order to demonstrate that it is a pedal assisted electric bicycle without using the accelerator.

For all information, booking incentives link, documents and application forms, please consult the pages of the Environment Directorate on the Municipal portal, the internet address http://ambiente.comune.verona.it.