F.A.Q.
Institutionals Other 3 faq »

ARGO, in the greek mythology, was the ship that drove Giasone and the Argonauts to the search and conquest of "Golden Fleece". They...

The Argonauts were the heroes which took part with Giasone to the conquest of the Golden Fleece on the Argo ship. Argo ship was built by...

Environment Division Other 14 faq »

No, domestic accidents and road legislation is much milder. In these accidents there is the figure of the employer who threatens the life of a...

The causes are mainly two, which are usually simultaneously: the proximate cause: a wrong maneuver, a distraction, a slip, a failure of the machine;...

Energies Division Other 24 faq »

The TOE (Tons Oil Equivalent) is a measure of energy used especially with reference to the energy balance (local or corporate), since it expresses...

An ESCO is a natural or legal person that delivers energy services, ie, other measures for improving energy efficiency in the user's facility or...

ICT Communications Division Other 17 faq »

"Funnel" is a term of web marketing, often associated with a lot of other terms (purchase funnel, sales funnel, conversion funnel, to name only the...

"Internet of things" The wording "Internet of things" indicates a family of technologies whose aim is to make any kind of object, even without a...

Alternative Efficiencies

No F.A.Q. is present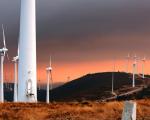 Source: Rinnovabili.it With the rapid growth of wind installations, the problem of the plants at...