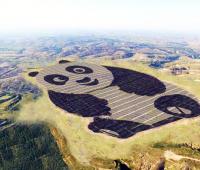 Solar energy and energy efficiency in China thanks to the first, shaped like panda
Please note: past event
If you take part in any brainstorming sitting you could hear many words from the mouths of the participants around the word "China" and sooner or later the word "panda" will be pronounced, too.
Panda is one of the most beloved animal by Chinese people so much that it became one of the national symbols and it has been represented on the gold chinese coins both for investment and collection ones. Also from the media point of view panda is an animal which receives many attentions especially as regard the WWF actions for its safeguard.
A one-of-a-kind "art-technology opera"has been realized in Datong, in the Nord-East area of China: a solar plant, shaped like panda with an installed output of 50 MW. It is the result of the partnership between the "United Nations development programme" (UNDP) and the "China merchants new energy" (Cmne), that both signed in order to raise awareness among lthe public opinion on green and sustainable technologies.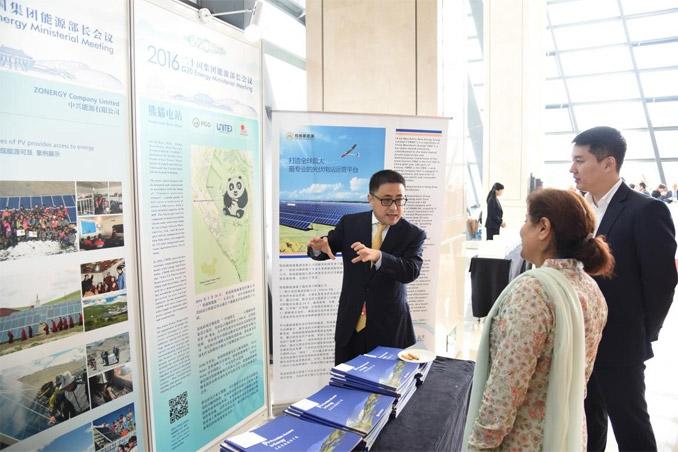 The Panda Power Plant, from a technicale point of view, presents a state-of-the-art and technological combination which is that the white parts of the panda, for example its belly, are compound by thin-film solar cellars and the black ones such as its paws and ears care compound by solar cellars costituire da mono-crystalline silicon cellars. When it will be completed it will have a power of 100 MW and it will able to produce about 3,2 billion kilowatt hours of clean energy contributing to lower of about 2,74 billion tons of CO2 emissions in the next 25 years.
In addition to produce clean electric energy, this solar factory shaed like panda is the result of a sustainable development among the chinese youth and he provides for an activity youth centre precisely in the power plant that will teach students on the benefits of solar energy.