"Internet of things"
The wording "Internet of things" indicates a family of technologies whose aim is to make any kind of object, even without a digital vocation, a device linked to the net able to enjoy all the characteristics that the object born to use the net have.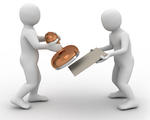 Reference: Shinynews For the modern companies, data are essential but also fragile goods. To avoid...