"Internet of things"
The wording "Internet of things" indicates a family of technologies whose aim is to make any kind of object, even without a digital vocation, a device linked to the net able to enjoy all the characteristics that the object born to use the net have.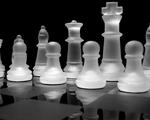 The strenght of internet investment has always been the measurability. The current tools available...