The role of the Expert in Energy Management and of the Energy Manager does not reduce itself to the simple consulting and energy management; the experience and the technical preparation allow the certified Expert in Energy Management also intervene in an important way in many other areas of the companies such as for example with technical training, strategic and regulations of the Management of the already existent Management.
In this multidimensional perspective, the Energies Division of Argo offers the following services of:
Assistance and consulting to the decision activity of the Policy Makers and the Company Management


Development of collaboration activity with researche Bodies active al national and international level, in promoting the deployment of renewable energy and energy efficiency.


Implementation of Energy Management Systems ISO 50001 supported by the certification UNI CEI 11339:2009.

Elaboration of technical and specific expertise.


Assistence to the purchase of energy resources to the best condition of market and constant verification of compliance with the terms and conditions of supply subscribed


Tax management-tax relief of energy resources


Technical training, strategic and legislative of the corporate Management, finalized to the complete transfer of the energy informations, technical ones and economic ones required by Clients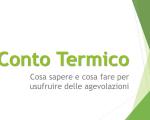 On May 31, 2016 the DM 16 February 2016 entered into forcerelating to the Heating Statement 2.0. Closed the public consultation phase, you start the...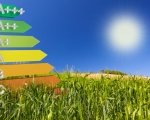 It has been published online on july, 1st, the article written by Andrea Tomiozzo, executive of the Environment and Energies Division of ArgoIT.com,...