The employer must assess the risk factors for both equipment and workplaces and to deal with the RSPP the preparation of the Risk Assessment Document.

It is his task to implement the measures of prevention, health protection and any improvements in the workplace.

He must designate and train employees to the Service of Protection and Prevention and ensure adequate training for workers in the field of fire safety, first aid and emergency management.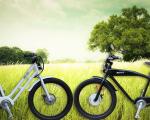 In our previous release we talked about contributions in Verona for who buys electric bikes called...