The causes are mainly two, which are usually simultaneously:


the proximate cause: a wrong maneuver, a distraction, a slip, a failure of the machine;


the remote cause: poor organization of work, inadequate training and information, incorrect assessment of risk, lack of a safety culture.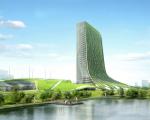 He is called "Zero Waste strategy". Its creator is Paul Connett, American scientist who once again...