Reference: ANSA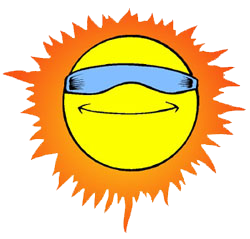 The tiny archipelago of Tokelau in the Pacific Ocean, which fears to be among the first victims of the climate change, is the first nation in the world that can satisfy with conly solar energy the entire electricity needs, putting an end to dependence from polluting and expensive diesel generators.

Thanks to the support of New Zealand, which administers Tokelau, in the three main atolls have been built three solar electricity systems, the last of which completed this week.
"The project of renewable energy od Tokelauis a world first. Now, its three atolls have sufficient solar capacity to satisfy the elecrticity needs",
declared the Foreign Affairs Minister of new Zealand Murrray McCully.
"Since today, Tokelau depended at 100% from diesel to generate electricity, with heavy economic and environmental costs",
he added.
The remote islands of Takelau, 1.500 inhabibits, lie between the New Zealand and the Hawaii, with few phisic connection with the rest of the world. There is no airport and it takes more than a day at sea to reach its neighbor to the south, the islands of Samoa.