Source: Rinnovabili.it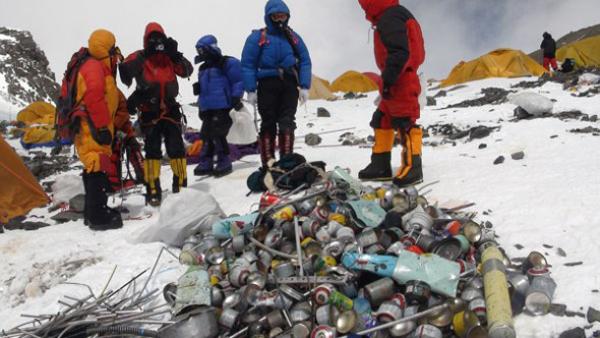 Every year a team of experienced climbers and spirit ecofriendly venture on the slopes of Mount Everest with a mission: to clean up the mountain from what is normally abandoned by the alpine expeditions. And downstream is shown every time a real booty, made of empty oxygen bottles, cans, torn tents, ropes, crampons, boots, plates and plastic bags.
To raise awareness among the public, especially those who love the mountains and live it to the problem, a group of artists from Nepal has decided to transform the garbage collection works of art; 75 original pieces displayed in the exhibition "Art Project Everest 8848 "Kathmandu, the result of months of work on the material collected in two shipments of" Extreme Everest Expedition. "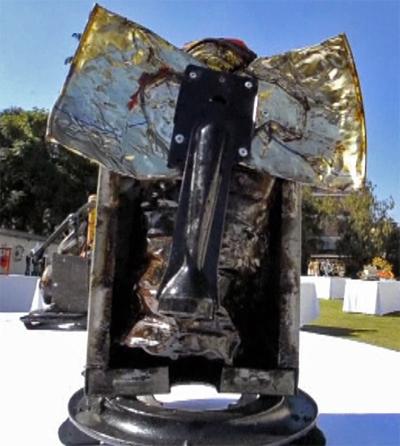 65 volunteers from the Everest climbers (ESA) with 75 yaks have recovered 8 tonnes of waste in the spring, bringing back the material more diverse. This is how, for example, the medals of the poet and painter Sunita Rana created with aluminum cans, or the statue of the god Ganesh, made by another artist from the wreckage of a helicopter that crashed in 1974 in Camp No. 2 of 'Everest. The price of the artwork is from 1500 rupees (20 euro) to 200,000 rupees (2,800 euro) and the artists are hoping to raise enough funds to make the exhibition a traveling exhibition throughout the region, highlighting the environmental damage caused from shipments of climbers.