It is known that it is no longer possible to exploit our Planet as we have done till today. It is also known that alternative energy sources together with a more respectful and more sustainable behaviour towards environment, is the future, by adopting and aiming, precisely, to renewable energy sources and inexhaustible such as the sun, the water and the wind.
It is evident to anyone the fact that sooner or later the oil will end and that, as our motto in Argo says "we are working good today for a bright future", it is necessary to take the field TODAY with community and effective actions to limit and reduce the Earth pollution and save this Planet leaving him better and cleaner to the next generations.
Despite the presence of scepticism, still diffused, of some people towards plants and technologies relative to
the systems
based on the alternative energy sources, however things are changing in a positive way!
This is the reason why it's so interesting and genial to introduce the idea developed by Prof. and his team of the Kyushu University (Japan) who designed the "lenses of the wind".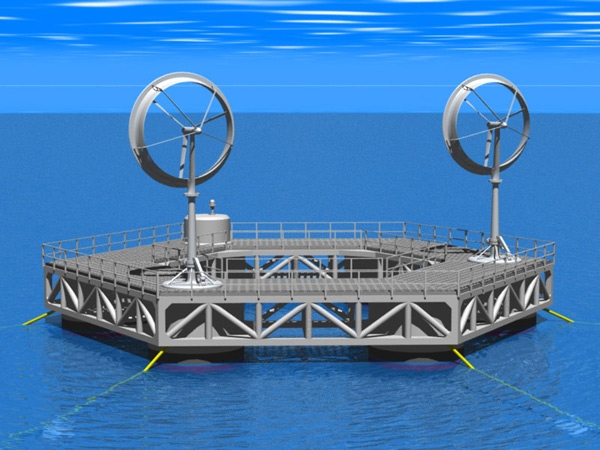 These offshore turbines are circular structures erected on hexagonal bases floating, containing turbines that are operated using the wind and that function like real magnifying lenses that intensify, not the sun light but the wind force.
The structure of the wind turbines offshore promise a quantity of energy produced and channeled 3 times higher than the traditional offshore turbines.
In addition to functionality, the aesthetic: Ohya's turbines could be reason of revision also for the no-lovers of traditional turbines, who accuse the disfigurement of the landscape; this, thanks to the elegant honeycomb supporting the turbines.
Each lens, structured with a diameter of 112 centimeters, furnishes enough energy for the life of an average family.