No one orders anything and the error might just be tired of your site before your visitors and without that there is no need to change. The stimulus can not be the imitation of others, but must be supported by data and reasoning goals.

Your ecommerce must be followed consistently and small, incremental changes, continuously verified, produce good results in terms of improving the conversion rate and the interest of the browser, thanks to your continuous updates, finds your site more attractive and interesting and so may require that you direct contact with you.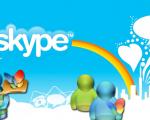 Expires Friday, March 15 time Windows Live Messenger, more known as MSN Messenger. Microsoft is...