The danger is a way to be harmful:


of a substance, for example an acid;
of a machine, for example a saw;
of a work situation, for example a room filled with oil drums;
of a way of behaving, such as walking on a tight rope.

The risk, however, comes at the same time when we have a danger and an exposed worker.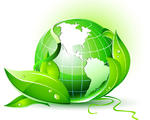 Reference: Energy from Environment What are biomass and how do we use them? Biomass are organic...