The change concerns the commercial aspects of the service: the free market sales companies, once purchased electricity, it shall pass on the power supply to the home, to sell to their customers, they send the bills to pay for the service and must provide customers with all the facilities and services specified in the contract.
The management of the technical aspects of the service doesn't change: it is the distributor that continues to ensure that the transit of energy on the power grid occurs with continuity and efficiency, and that in case of failure on the systems that bring electricity to homes. Before the liberalization of July 1, residential customers should consult their own local distribution company for all aspects of the electricity service, including the supply contract, and it was the same company to send the bills to pay for the service.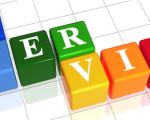 e7 is the weekly digital newspaper of Energy that looks to the future of Italian energy. In the...