The Act for the Safety of Workers, Legislative Decree no. 81/2008, supplemented by the amending decree n. 106/2009, is the most recent relevant legislation with regard to health and safety in the workplaces.

Legislative Decree no. 81/2008, issued pursuant to Article 1 of the Law of 3 August 2007. 123, has reformed and harmonized together, abrogate all provisions of many previous regulations on safety and health in the workplaces have occurred over a period of nearly sixty years, in order to adapt to the evolving body of law of the technique and the system of work organization.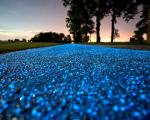 It lays in the surroundings of Lidzbark Warminski, in the North of Poland and it is the first bike...