He is called "Zero Waste strategy". Its creator is Paul Connett, American scientist who once again presented in Italy, these days, his theory which joined hundreds of municipalities around the world.
''Adhering to zero waste, - he said - the government can save and even earn money from recycling and waste collection. A town in Italy has reached 80% recycling and with the money he could open a social center.''
The professor then listed the points of his doctrine, which are:
separation of waste at source;
door to door collection;
composting;
recycling;
reuse;
repair;
initiatives to reduce waste;ù
economic incentives;
the separation of the residual;
research centers;
the responsibility of industry and citizens;
temporary landfills for non-recyclable.
In Italy about 80 municipalities have already joined.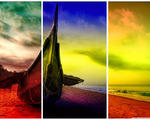 It was born in Rovereto, the first solar-electric boat with low environmental impact, the...