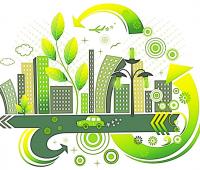 Smart City: continue on the journey of the Digital Agenda in Italy with € 2 billion
It will be presented today at 12.00 a smart city project by € 2 billion, during the press conference at the Ministry of Education which will see the participation of the Minister of Education, University and Research Francesco Profumo and the Minister of Economic Development, Infrastructure and Transport Corrado Passera.
The meeting will focus on three new initiatives for research and innovation to support the competitiveness of enterprises. During the meeting, will be made known the extent of funds for companies and research centers allocated under the Plan of Action and Cohesion.
The intelligent community, the smart city precisely, are one of the pillars of the Digital Agenda on which the government is pushing before the new executive.

Initiatives related to smart city will be redirected to priority areas for the improvement of urban performance: Smart Health, Smart Mobility, Cloud computing technologies for smart government, smart education, culture and tourism Smart, Energy Efficiency and low carbon technologies; Renewable energy and smart grid; Sustainable natural resources (waste, water, urban biodiversity) Smart mobility and last-mile logistics.