To respond in a focused and concise, the seven major factors that can influence the purchase or not a product online are:

1. Cost (accessibility)

2. availability

3. Form factor (size)

4. Features

5. Extensions (ie, ability to upgrade)

7. Customer Support

8. Delivery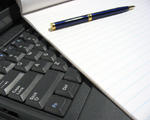 Referenceo: Shinynews.it Before giving the start to our action of email marketing, is a good...