The easiest way to block pop-ups is to use the appropriate software. If you have the latest version of Windows XP, Internet Explorer, or the web browser, is already equipped with an option pop-up blockers.
If you are not using Windows XP, you can download a free toolbar that includes that option, as the MSN toolbar.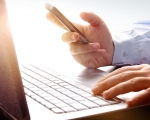 Until a few years ago, to access resources on the web, we had to be sitting behind a computer, with...