Your best face could soon end up on the walls of the Louvre in Paris or the Metropolitan Museum of Art in New York. Except as Facebook profile photo does not have a shot of your last hangover or smudged makeup for Halloween.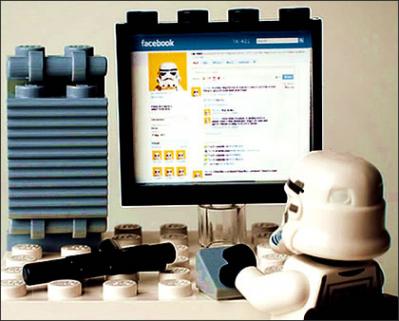 The London group The Profile Picture Exhibition, born on the social network itself, considering that the "usual" portraits, without diminishing Van Gogh and Picasso, have had their time of glory, and that the time has come to give space to art form that there is more democratic: digital.

The idea was inspired by a desire to "democratization" of art. At one time only the most wealthy could afford to have his picture taken and retain a memory of their own figure to leave to posterity. Instead of Facebook there are 1 billion users: in practice, one in seven people is registered in the social network.
"If the profile photo to become an art form, it would without a doubt the greatest artistic movement ever created so far,"
says Ben Beale, author Rory Forrest with this bizarre idea, at the site of electronics, technology and social media CNET.

The proposal is to derive a large number of profile pictures to show in the most prestigious museums in the world, next to plaster portraits of duchesses and emperors. The institutions surveyed, as the two museums mentioned above, it is agreed with the statement as long as the project reaches a million like on his Facebook page.
If the goal will be reached, each person who clicked "like" will enjoy its tiny corner of celebrities in the temples of world art.