Biodiesel is a renewable energy, derived from plants of soybean, sunflower and rapeseed, and as such during the growth cycle of the plant carbon dioxide emitted during use is recycled completely. This saving is not due to a lower CO2 emissions at the exhaust, but to the fact that the cycle of biodiesel is closed thanks to the growth of plants which originate.

Biodiesel is one of the tools mentioned CIPE resolution of November 1998 published in the Official Gazette n ° 33 of February 10, 1999, showing the "guidelines for national policies and measures to reduce emissions of greenhouse gases" that encourages projects of environmental policy public bodies and in particular the use of biodiesel for vehicles intended for the transport public.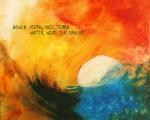 "The technology is in place; anyone who tells you we can't bring about a...