Source: ANSA

Begins each year on November 9, the commemoration of an event that has marked the history of Germany, Poland and Romania: the fall of the Berlin Wall in 1989.

To live or relive the network the fall of the wall, on the occasion of 23 anniversary, here is a loop 13 courses proposed exhibition proposed by Google, already visible from the site of Google Cultural Institute with the collaboration with museums, archives and historical. A new series entitled "The End of the Iron Curtain" ... not to forget.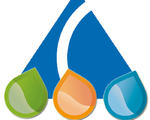 Reference: YouTube The institutional spot of Argo for the inauguration of the new head office is...