Email scams! Approaching the Christmas period in which the majority of people begin to comb through and browse among the window displays of shops and storefronts of e-commerce, the idea to make an ideal gift to friends and family , just for Christmas!

Many users, for various reasons including the effort to save money without being in any case lack the quality of the products they choose , in fact , the web to make purchases .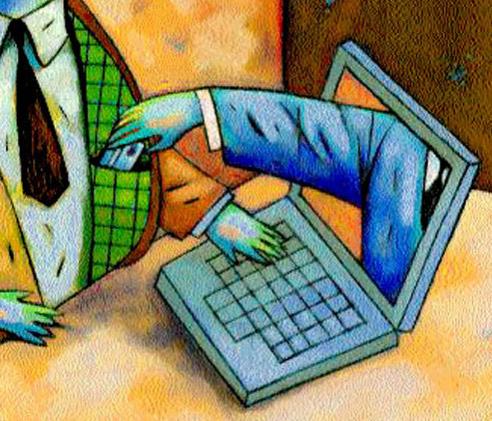 Just for those who carry out these transactions online , there are potential risks associated with cyber- crime.
Scams , frauds and other types of scams are " outlet " just close to the holidays , when many people are looking for the right gift and its bid to save money.
The criminals who operate online , as reported by G Data has a modus operandi that seems to pursue two "targets" key :


cash out without sending the goods purchased by user
infect the computer of the latter in order to steal and then sell sensitive data stolen
The main channel through which these types of scams can happen is represented by email.

By the latter are for example sent to unsuspecting users of the false shipping confirmations and any bills (which turn out to be false and fraudulent ) for products purchased on the web .
Same goes for emails containing the alleged " business " of online products and services at an extremely low compared to the average , or for "strange" Christmas greetings via email.

In each of these cases, users are prompted to log on to a particular site , click on the link suggested , id or download any attachments, etc. .
Well, in many cases , the sites in question turn out to be infected and its attachments contain malware and other potential "dangers" .

To try to stay away from these potential online fraud, here is a list of helpful tips given to all users .
by following the simple but effective tips discussed below , so you can pay more attention to what you receive via e-mail and related transactions carried out online and significantly lowers the risk of ending up in the hands of criminals or suffer the web scams.


Be protected on the Internet: a comprehensive security solution is required on each PC. In addition to protecting against viruses , in fact, a complete suite includes real-time protection while browsing, firewall and antispam software.



Staying up to date

: the software installed on the PC and the operating system must be updated and each update that became available to be installed immediately. This allows you to close security loopholes that criminals often exploit for their attacks.


Home banking security: during online money transfers or banking transactions via the Internet , users should pay attention to a two-level authentication procedure that is safer.


Shop online authentic: Buyers should carefully study the online stores before making purchases and read the general terms and conditions, costs of shipping and any other information about it. It is also useful to look at the legal news and maybe do some research online to see if an operator is considered to be reliable or not.



Delete spam emails

: messages with false offers of gifts and spam emails should be deleted without even being read. Users should never click on links in these emails or open attached files because this leads immediately into a trap malware.



Secure Payments on the Internet

: during the payment process, users should check the browser security indicators such as the padlock in the address line and the abbreviation ' https ' before the address itself. When choosing an online payment service, in addition, we must verify that provides protection for the buyer.
This list of tips can be explained in a simpler and more interspersed in the daily reality of every single person with two simple words that express a quality that everyone has within himself : the GOOD JUDGEMENT!
With a bit of common sense in addition, certain actions, certain clicks, seemingly attractive because fast, simple and immediate to do, but that pose risks and dangers, can definitely be avoided !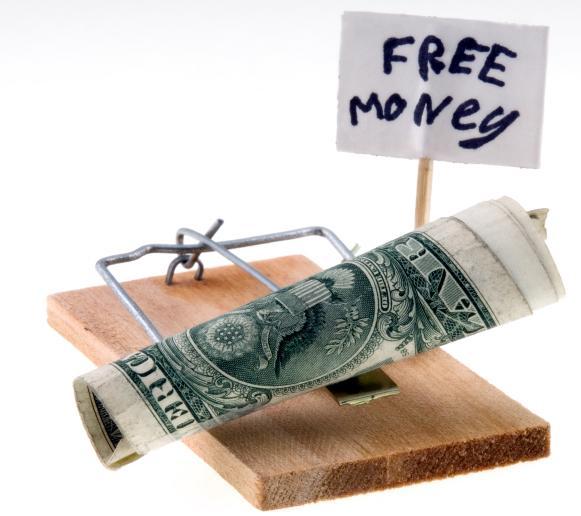 The GOOD JUDGEMENT leads naturally to INCREASE THE LEVEL OF GUARD on certain requests for information, requests for clicks (and therefore take actions ... ) by email that you "smell a rat" or better "smell a swindle"!
Remember therefore to increase the level of attention placing a few questions before proceeding with risky steps and acceptance of prizes, easy money, updating sensitive data and anything else contained in these scam emails !
If someone rings the doorbell, what's the first reaction you have?
ASK WHO IS!
Ask always yourself who sent the mail: do you know it ? If you do not know it, just open any search engine and type the name of the sender to verify the existence of the same and collect information about it to truly understand who we are dealing with!


A priori, if the content of the email is written in a language "unknown" or that, in any case, you do not use every day, such as for example, in Spanish...


WHY?


Why , if your computer is set in the English language and most of the sites that you surf, maybe even allowed to have the mail are in Spanish, you will receive an e-mail in a foreign language ? Something's not right ... it's good to pursue the matter or, better yet, throw it now.


If the mail you receive is written in English ungrammatical, with spelling and syntactic errors, even if the sender appears to be reliable because it bears the brand of major institutions, the bank or some other brand that I know well ...
WHY A TRADEMARK OR A INSTITUTION SHOULD SEND YOU AN EMAIL WRITTEN IN THE WRONG WAY?
No sense! If an institution has a mark or need to contact a user , it does not contact you by email or, if so, certainly the drafting of the text of the email will be drafted clearly and correctly in English. So, you must be wary in advance by email with uncertain contents and wrong.


If you get an email that asks you to fill out the form with your sensitive data for updates and any number of the database server or whatever ...
WHO IS ASKING IT ? DO I KNOW IT ?

MAKE BETTER AND DO NOT CLICK ON ANY LINKS !


Even more so if you are prompted to download an attachment in any format !
Meanwhile, check out who the sender is; if you do not know, it certainly is not the case to download an attachment that you do not know what it is, much less who sends him!
If you know it, it's still good, for your own safety and the safety of your personal information, pick up the phone to ask for more information and make sure , talking to an individual, that will actually send the confirmation email and the steps to do! THERE ARE NO STUPID QUESTIONS! So, do not be hesitation in asking for clarification !


What luck! Be extracted as the sole winner of billions of people in the world, lots of money ... and without having ever played! If this is not luck ... is a scam!
HOW CAN BE ABSTRACT AS WINNER OF SOMETHING (especially if they are "free money"), IF YOU HAVE NEVER TOOK PART in competitions, you do not know the sender, nor has ever tried your luck?
Trashing immediately who offers you easy money ! No one gives you something for nothing, whatever the objective that the people behind sending these scam emails wish to get, do not fall into the " trap of easy money ", you'll be sure burned!

Conclusion: THE IMPORTANT THING IS DON'T BE LAZY !
INQUIRE ABOUT WHO IS CONTACTING YOU, INVESTING 2 PRECIOUS MINUTES OF YOUR LIFE TO PREVENT ERRORS DICATATED BY HURRY, CHECKING ONLINE TO VERIFY WHO IS THE SENDER; IF IT EXISTS, WHAT DOES PEOPLE THINK
( through opinions , reviews and comments) AND TO BE EVEN MORE SURE , TAKE IN HAND THE SITUATION EITH A CALL AND SPEAK WITH A PERSON THAT CAN GIVE YOU CONFIRM EDE ANY MORE ABOUT THE CONTENTS OF RECEIPT MAIL !
... BECAUSE THERE ARE NO STUPID QUESTIONS !