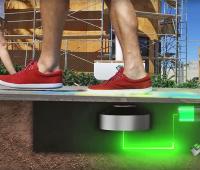 Solar street lights and kinetic energy: the new street lamps powered by people's steps
Please note: past event
A real example was made in Olanda, the "Watt" disco in Rotterdam was equipped with a dance floor that can produce energy thanks to the movement of dancers ... Nowadays, someone has manged to think even bigger aiming to convert electric energy into kinetic energy that we continuosly release walking.
Solar energy and kinetic energy together in order to power the EnGoPlanet Smart Street Light thanks to your steps and your walks. This is not a project under costruction but one of the first effective exemplars insatalled in Las Vegas working exclusively with clean energy.
EnGoPlanet Smart solar street lamps are classic street lights provided with solar pannels and a kinetic energy system for feeding. these allow to counteract over 100 million tons per year of carbon pollution that are generated by more of 300 millions of traditional street lights around the world. EnGoPlanet Smart street lamps are provided only from renewable energy sources. They can light streets, parks, parkings, urban areas, creating not only innovative spaces but respecting the environment and saving money on municipal bills.
HOW DO THE STREETLIGHTS WORK
The concept at the base of EnGoPlanet Smart Street Light is really simple: the streetlights are provided with solar pannels at the top and some kinetic detector plates for measurementes are placed in the road surface near them. Solar pannels accumulate energy during the daytime and kinetic energy produced by each step when a person walks on the detector plate, it is accumulates into a generator. Only one step can produce from 4 to 8 watt. The streetlights are realized with LED and the solar energy, together with the kinetic one is enough to insieme a quella cinetica è sufficiente per get them work at night.
Furthermore, this street lamps that work thanks to the solar and kinetic energy EnGoPlanet are innovative not only for their operating system but also because they are provided with some really useful hi-tech devices: ogni lampione è provvisto di WiFi e di una stazione di ricarica cellulare con porte elettriche e USB.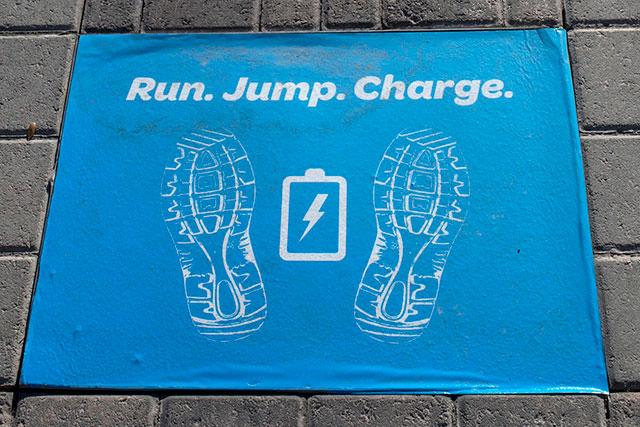 In the streetlights are also insert intelligent sensors in order to controll:
temperature
air quality
humidity
The informations received, will be monitored by an online software that allows to:
control the system remotely
lower or raise the lights
save energy
receive notifications of malfunction, useful reports and other info
register other precious informations
The EnGoPlanet Smart Street Light can work only with solar energy or with solar and kinetic energy. For this reason, they are suitable for every type of public place, for example, from pedestrian streets to highways.
The installation in Las Vegas is only the first step to Engo Planet whose next goal is to install its street lamps in 10 rural areas of Africa, where there is no artificial lighting and the costs of the electrical system are exorbitant.