Have you ever thought that the millions of pencils thrown away because they were too short to be used, one day they could become plants? Launched by a group of students of Mit, Sprout is the high quality pencil in cedar wood with at its extremity a capsule with a minimum of 4 seeds that activate with water.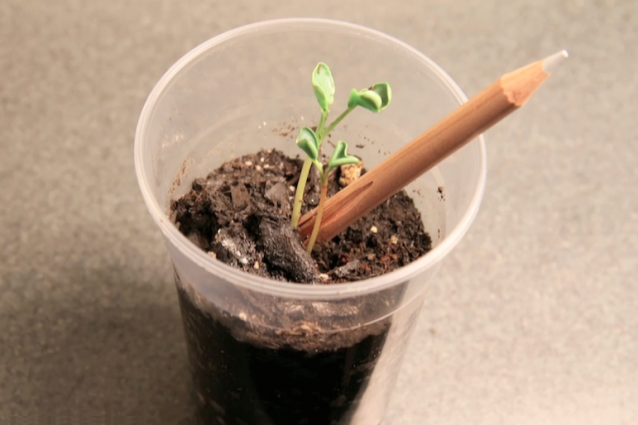 When the capsule is exposed to humidity, it starts to degrade, releasing the internal seeds and starting its germination. Sprout is available in 7 different types of grass seeds: basil, coriander, mint, rosemary, sage, thyme, dill.
The idea of the USA team was launched through the crowdfunding platform Kickstarter, on which democratech managed to collect 37.715 $, overcoming the initial goal of 25.000 $. Sprout is handmade in minnesota, USA. The material to write is graphyte and clay and these natural materials don't represent a rick plants and aquifers or people.
Sprout can help you to abandon the habit of chewing the ends of the pencil, because it activates and melts itself in your mouth in contact with saliva wet but, no worry, it isn't toxic!
We made out the gum because we do not believe in mistakes. Let's face it, we have never been satisfied with the tires in stock applied on pencils, too small and of poor quality. We wanted every moment of the use of Sprout was funny so we decided to remove it altogether and replace it with the capsule. There are a lot of erasers available. And maybe soon we'll put some seeds there too.

(Team Mit)
They serve a couple of weeks, the day most days and less, as long as you Water once a day, so that the herbs in capsule come to light. The pencil (what's left) you can leave it in the jar as a label or remove altogether once the capsule has dissolved.

Sprout was also named Best Eco-Friendly Product of 2013.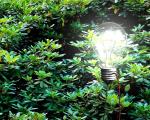 Plants and trees that generate electricity are obtained in Italy: each of their leaves generates a voltage of 150 volts, enough to simultaneously...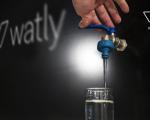 Watly is a concentration of technology; an innovative project that, with just one device feeded by solar energy, could revolutionise the renewable...
Video