It was born in Rovereto, the first solar-electric boat with low environmental impact, the so-called GS4.

A project that blends high technology and design, which allows you to navigate to zero impact, solar energy through photovoltaic cells placed on its roof.

The first prototype of GS4 was presented at the Genoa Boat Show in 2010, and since then has always attracted a lot of interest in the marine industry, mainly because of its possible uses in tourist contexts, such as small lakes.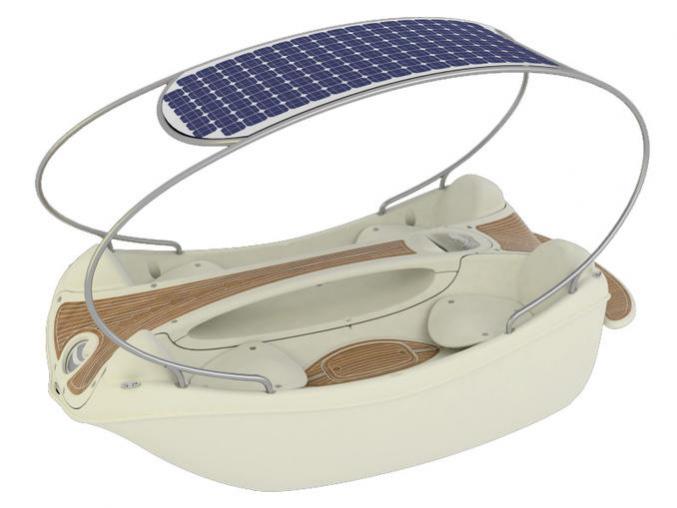 GS4 is a 100% ecological boat, since the material from which it is composed is polyethylene triple layer completely recyclable and comparable in the resistance to fiberglass "cut and spray".

At the end of life, the green boat can be reused to obtain the objects of furniture. Also the area of the blanket is recyclable as realized with a finish based on pvc.

Among its main features include quiet operation of the vehicle, which does not produce vibrations and exhaust, and its ergonomic design, making it a place to surf and relax. The costs for the movement, also, are insignificant.

In the warmer months, when the radiation of the sun is higher, the solar panels generate the electricity needed to sail. In the absence of charge, you can always draw electricity from a standard wall outlet, spending about 1 euro for a refill.