During the last sitting the Veneto Regional Council approved the "Regional Energy plan – renewable sources – energy saving - energy efficiency" by 26 votes in favour, 11 against with 6 abstentions.
Veneto region shall prepare the interventions in the energetic sector in a coordinated form with the State and the local authorities pursuant Article 2 of regional law of the 27th December, 2000, n. 25 "Norms for the regional energetic planning, the incentive of the Energy saving and the development of the energy renewable sources".
This action of regional planning is a sectorial plan that is prepared by the Regional Executive and is approved via administrative procedure by the Regional Council. Its duration is established according to the objectives and strategies as its basis.

It definì the broad lines and the coordination of the programming as regards the promotion pf the renewable sources and Energy saving in accordance than forseen in the D.M. 15 March, 2012 "Definition and quantification of the regional objectives in subject of renewable sources and definition of the definition of the management agreement of the cases of failure to comply qith the objectives by both the region and the autonomous provinces." (c.d. Burden sharing).

Te plan was made subject to a Strategic Environmental Assessment, according to the given content into the Attached VI of the D. Lgs. n. 152, 2006 (TUA) and the procedures identified in the Attached A of the D.G.R.V. n. 791 of 31/3/2009.

All documents related to the"Regional Energy plan – renewable sources – energy saving - energy efficiency" of Veneto Region can be read and download via website in the www.regione.veneto.it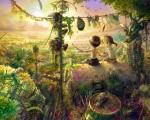 Since February 16 the law for municipalities over 15 thousand inhabitants which provides for the...