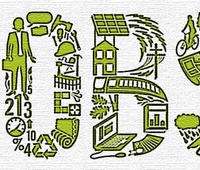 There are legal regulations on the obligation not to use company trucks with internal combustion engine in the workplaces?
There is an absolute ban on the use of work equipment with internal combustion engine in enclosed workplaces. Their use is allowed given the indication contained in Annex VI of the Legislative Decree no. 81/08 and smi "Provisions concerning the use of work equipment" in section 2.4 that states "The work equipment with a combustion engine can be used in the work area only if it has sufficient quantities of air without risks to health and safety of workers. "

It should also be recalled the obligation of the employer, as well as, risk assessment and the adoption of the measures taken to contain the same risk that too, because the content indicated in paragraph 2.1.4 - bis of Annex IV of Legislative Decree 81/08, as amended, to take appropriate measures to prevent or reduce as far as possible, the development and diffusion of gases or vapors or unbreathable toxic or flammable fumes or odors of any kind in the performance products of the work.

The emission of exhaust gases in the workplace must be abated in accordance with Art. 20 of Presidential Decree 303/56, now Section 2.1.4 of Annex IV bis of Legislative Decree no. 81/08.