That the bicycle represents the means of transport of the future for urban mobility, have already proven many cities in the world with several recent projects and innovative increasingly popular, now also in Italy, fortunately.
Often, however, despite the bike proves to be an economical and environmentally friendly means of transport, cyclists have to deal with emissions from cars around them.

From Bangkok, capital of Thailand with huge pollution problems, instead get a bike that is a small mobile central air purification. Here three designers of the company Lightfog Bangkok Creativity & Design (Silawat Virakul, Torsakul Kosaikul and Suvaroj Poosrivongvanid) have transformed this ecological means of transport from passive into active.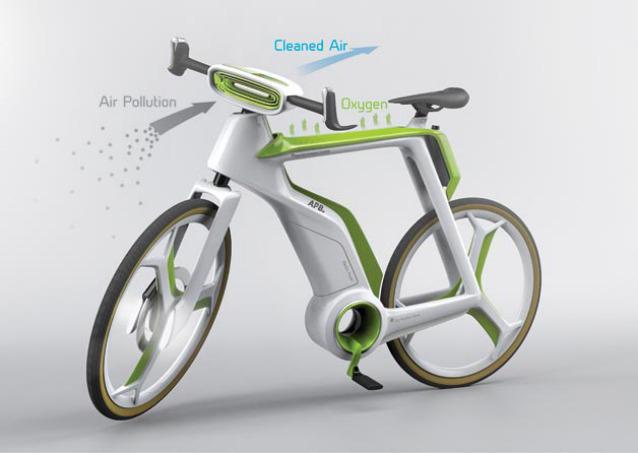 The Air Purifier Bike is a pedal assisted bike equipped with a system that replicates the process of photosynthesis of trees due to a reaction between the water and electricity generated by lithium-ion batteries, which would be able to filter the carbon dioxide and smog of the city, returning clean air while you pedal.
With a dual action, the bicycle that purifies the air incorporates a filter that screens dust and pollutants from the air and a system of artificial photosynthesis integrated within the frame of the bicycle. While pedaling, thanks to the reaction between the electric current, produced by the mechanical action of the pedals, and water, contained in a small tank located under the rear seat, the air passes through the filter in the front of the bike, where it is cleaned before be issued to the rider.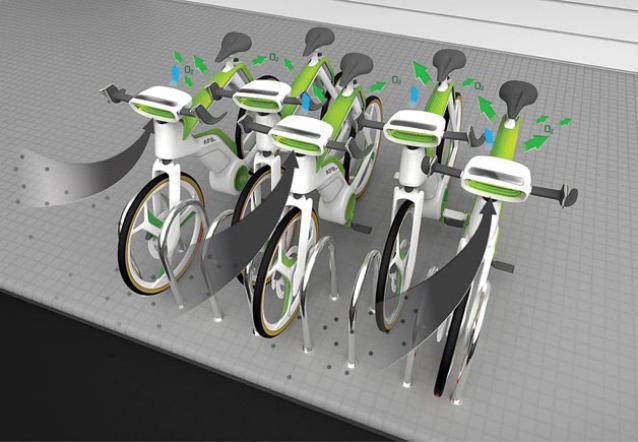 When the bike is parked, the functions of air purification may continue on battery power.
"Bicycling is to reduce the traffic and do not enter substance pollutants in the air. We want to give even more value to every pedal stroke, making sure that the bicycle can help to lower the existing pollution", this is the concept behind Air Purifier Bike.
The object innovative design also Strikingly modern, and has earned just the first prize at the Red Dot Design Award, the Design Competition in Singapore since 1954, provides a quality brand recognized on an international level. We hope therefore to see soon on the streets of our cities this masterpiece of ingenuity.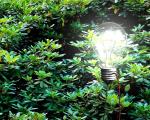 Plants and trees that generate electricity are obtained in Italy: each of their leaves generates a voltage of 150 volts, enough to simultaneously...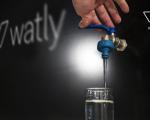 Watly is a concentration of technology; an innovative project that, with just one device feeded by solar energy, could revolutionise the renewable...