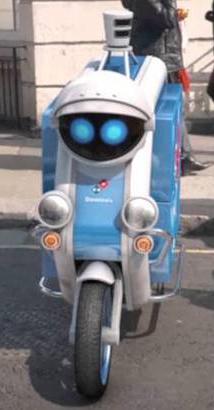 Simple, understandable and functional informations in order to present the new productions realized by the Massachusetts Institute of Technology (Mit) in record time of pnly 2 months: autonomous driving electric mini-scooters, thought for the move to do indoors, such as the big shopping centers.

The results of the International Conference on Intelligent Transport System of Rio de Janeiro propose the combo use of mini-scooter, cars and electric machineries, strictly automated, as the true revolution of mobility systems. All this, not only for the long paths, on the contrary, focusing in parks or shopping centers thanks to the develop, production and use of initelligent mini-scooters able to transport people and gooda safely; autonomous driving electric mini-scooters able to avoid obstcles and able to orientate in environments with no apparent references.

We aren't talking about a far away future, but about real and effective already tested. The first tests for this type of vehicles ave been made within the MIT; a labyrinth of corridors and structures with hundreds of visitors that could try these new autonomous driving transport systems and, at the same time, facilitating their development.
The mini-scooters have been developped by using the same system of sensors and softwares already used to plan cars and drones, in order to reduce costs and complexity and in order to arrive to the finish in a record time, only 2 months.