Reference: ZDnet
The companies producing antivirus push, mobile operators resist, in this tug of war that threatens to penalize users both on one side than the other one. Are the threats to mobile phones so real to have the need of a software antivirus for mobile phones?
The news on the online newspapers and on forums often outlines how the era of virus for mobile phones is approaching with giant strides and the need of a right protection is the fundamental exigency for who uses the mobile - as working tool or used for personal use.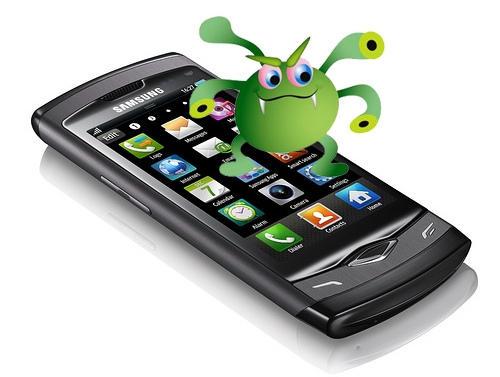 The security companies are just turning their attention in this field, by selling antivirus products and firewall to install on their own mobile phones for protect themselves against these computer little worms.
Not everyone agrees on this choice of "arming" his phone, focus on the underlying problem, that is, on servers that will be handling the traffic of mobile phones.
Of this notice are in fact 2 of the biggest networks for american mobile phones, Verizon Wireless e T-Mobile USA, that don't consider is necessary to force users to install antivirus software on their own mobiles.
The mobile phones market is a well-established market, where each day there's a traffic billion euros, secure profit for the antivirus company.
Are 812 millions of mobile phones sold in 2005, 4 times more compared to the 219 millions of PCs sold in the same period; and according to the researchers of Gartner, you will reach one billion in sales in 2008.
What are the true risks of a mobile phone without antivirus?
Are 150 the viruses that attack with a Symbian operating system and hundreds of thousands are users who were infected and asked for assistence, according to an estimate of F-Secure, Finnish security society that produces antivirus software.
Moreover, many are virus for mobile phones that were written only for example and were never released.
"Today is more probable that your pc is infected than your mobile phone" declared Mikko Hypponen, Director of F-Secure research laboratories.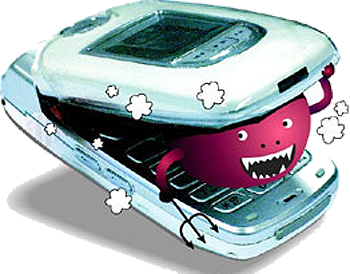 Some societies raised the level of alert about threats for mobile phones, affirming that this situation of precarious stability, will change by 1 year or 2, with the increase of functionalities of the mobile phones.
"I think we really arrives at the point of no-return", declared David Rayhawk, researcher for the McAfee society".
However, some operators don't agree each other about the suggested modus operandi - to install on users' mobile phones antivirus software - and carried out by giants such as Symantec, McAfee and F-Secure, this last one already agree with Nokia to furnish in bundle a pre-installed version of its own F-Secure Antivirus with the new mobile phones .
Operators are always surer and surer that the only need is to filter the traffic generated by MMS.
Some representatives of the 2 american Verizon Wireless and T-Mobile USA, that have respectively 53 millions and 20 millions users, declared to have already installed antivirus scanner in their server.
"Actually we filter some types of bad code attached to the MMS" declared a representative of T-Mobile, who added then: "There aren't many threats that travel via MMS and we were able to block them all till now".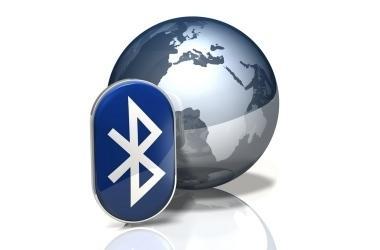 The problem was born for viruses that are transmitted not only via MMS but principle via Bluetooth.
If we take for example the CommWarrior virus that was absolutely one of the most widespread virus for mobile phones, we can see that the bluetooth played an important role in the mechanism of infection.
Obviously the risk of infection is bigger in crowded places. However, the infection is not casual: the mobile phone must be a Symbian operating system and user must have a bluetooth enabled, identifiable and must accept the request of send.
Many users were victims of viruses like Commwarrior at cause of the insistence of the virus and moreover at cause of the wrong interface of the mobile phones.
Infact when a virus attempts to spread via bluetooth asks the user if accept or don't the request of transfer. If user answer "no" will be sent a new request of transfer and so on, until he clicks on "Yes",so the mobile phone is infected.
"Before this happens is advisable to go away from the place. The bluetooth has a flow of 10 meters, so, going away, will finish also the infinitive requests", declared Hypponen.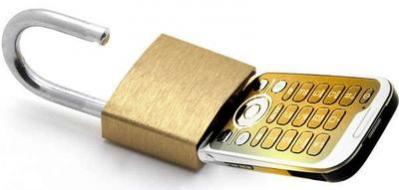 Is important to underline that the only operating system attacked at the moment is Symbian, so all the mobile phones that don't use it are safe; is also true that the two-thirds of smartphones sold during the third quarter of the last year are equiped with Symbian.
According to Gartner researchers, the installation of a new antivirus software in mobile phones is a wrong approach.
"The mobile phones world mustn't repeat the same errors of the pc world. Protection from malware must be installed upstream on servers and in networks and the installation of softwares in the terminal must be the last source"
declare researchers John Pescatore and John Girard.
For a massive attack to mobile phones, according to Girard and Pescatore, must combine different factors each other.
Firstable smartphones must be hardly widespread, an operating system must be dominant on the others and messaging by wireless must be ubiquitous.
In short, a difficult scenary to realize? Not in the opinion of the 2 researchers, who declared:
"Gartner has strong convictions that these factors will convey by the end of 2007".